South Texas Hunting Ranches For Sale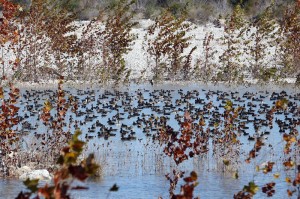 Looking for South Texas hunting ranches for sale? Have you considered looking in Coahuila Mexico as a place to purchase a hunting ranch? The area is becoming a top destination for hunters internationally. After all, Coahuila is just across the border from south Texas and there are ample reasons to consider a Coahuila Mexico hunting ranch as your next property investment.
Compared to South Texas hunting ranches, Mexican hunting destinations typically enjoy more generous and less restricted hunting seasons. Stuart Ranches in particular benefit from having not been hunted for decades. As a result, the largest and best deer have not been taken out of the herd, as they have in South Texas and most American hunting areas. The deer population on Stuart Ranches has thrived and boasts the best possible genetics.
Kenny H., an outdoorsman who has spent the last 40 years hunting around the globe, has settled on property nearby Stuart Ranches. He is adamant that there is no place like it in the world.
"I looked at many hunting ranches for sale before I found this area. Not only do we have hunting, but quality hunting, which would be very hard to find anywhere else. I just started taking a few deer on my ranch in the 2012-13 hunting season; we took eight trophy deer, 7 and 8 years old. Six scored over 170; two scored over 200. All were native Mexico bucks with big frames and mass. We also took a few management bucks that averaged in the mid-140s."
And he didn't stop there.
"Duck hunting here is unbelievable. We will see hundreds of ducks on almost every hunt. I have had many duck hunting friends here and they all say this is the best duck hunting they have ever had. All the rivers and lakes in this area draw them.

"Turkey, quail and dove hunting is great here too," he continued. "Turkeys also need the lakes and rivers, and we have lots of water. And lots of turkey. I grew up quail and dove hunting and this part of Mexico is the best I've seen."

When you put all this together in one place, and have this much quality hunting, you get a slice of hunting heaven.
And when heaven is only a few minutes across the border, you have to get a piece of it.
Contact Stuart Ranches today for information about owning the best hunting ranches in North America.