Coahuila Mexico Hunting Ranches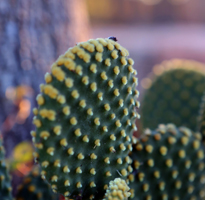 Coahuila de Zaragoza is the third largest Mexican state, which borders the U.S. at Texas for 512 miles, along the Rio Grande. While Coahuila is considered semi-arid, its abundance of rivers and water features provide extensive irrigation, supporting agriculture and wildlife. Stuart Ranches are located in the northwestern part of the state, just minutes south of the Texas border.
A sparsely populated state, Coahuila offers peaceful, unadulterated, natural beauty, as well as the conveniences of some modern cities. The city of Piedras Negras is just a few miles east of the ranches, where supplies and groceries can be purchased at local and chain grocery stores. Piedras also has a hospital and is reputed as the cleanest and safest border town in Mexico. Just a few minutes beyond Piedras Negras is Eagle Pass, Texas, the closest American city to the ranches.
Travelers to Stuart Ranches can take advantage of commercial flights into San Antonio then drive a rental car for 2.5 hours to cross the border at Eagle Pass or Del Rio, or fly their private aircraft directly into Eagle Pass or Del Rio.