NEWS about Stuart Ranches, Coahuila Mexico Hunting Ranches for Sale
Happy New Year!
– posted January 3, 2018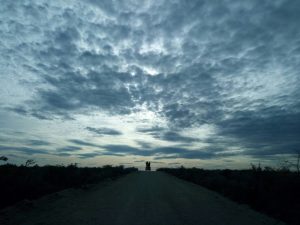 New Year's Resolution #1: Spend more time doing this! Invest in your own hunting ranch and make this your view in 2018.
Deer love it here!
– posted May 15, 2017

This was our view from the dining room this morning. One reason we love it at Stuart Ranches is read more.
More Americans Buying Property Near Us in Mexico
– posted April 21, 2017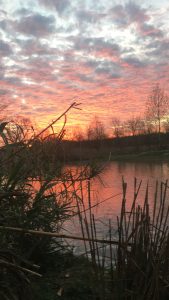 More and more of our American friends are discovering the joy of owning property here in Mexico. Within the last year alone, we've welcomed read more
Bass Fishing on Stuart Ranches – Mexico
– posted February 21, 2017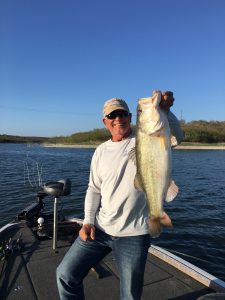 As much as outdoorsmen love hunting at Stuart Ranches in Coahuila, we we'd be remiss if we failed to mention the great bass fishing going on out here, too. Check this out.
Sunrise at Stuart Ranches
– posted December 1, 2016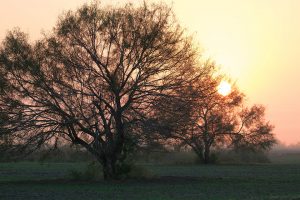 This is what sunrise looks like at the Ranches. How did you start your day? See more here.
King Ranch pilot quail project in Mexico is complete on Paso de las Mulas, aka The Lake Ranch
– posted April 21, 2016
The first of three quail projects to come to Stuart Ranches was completed on The Lake Ranch this year. Read more.
Rancho San Antonio gets renovations, new equipment and roadways
– posted April 18, 2016
Rancho Melado is not the only ranch seeing improvements this year. San Antonio also has some major upgrades to mention, including a new stone-column gate entrance on the main highway, remodeled hunters' and workers' houses, driveway and parking areas. In addition, cattle pens have been restored, and new hunting equipment and corn feeders have been installed. Triticale and protein feeders were also planted to nourish the wildlife. Stuart Ranches endeavors to provide the best possible hunting in Mexico for its future owners.
Melado upgrades will make for unmatchable Mexico hunting experience
– posted April 12, 2016
Stuart Ranches owners continue to prove their commitment to creating the best hunting ranches on the planet. In just the first quarter of 2016, Rancho Melado is already boasting a list of upgrades, sure to entice even the most discriminating investor. Watch the video to see for yourself why Stuart Ranches provide the best place for hunting in Mexico.
The beauty of Coahuila, Mexico is no small attribute
– posted February 16, 2016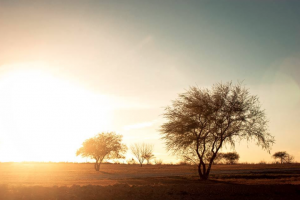 In addition to the abundant wildlife that make Coahuila, Mexico a hunter's paradise, it would be a mistake not to also mention the natural beauty and serenity there that soothes the hunter's soul. Thousands of acres of wide open spaces, crystal clear streams and rivers, and unobstructed sunsets create a haven that beckons the busiest among us to come in for a mind-clearing retreat. This photo was taken by a visitor to the Ranches who purposed to soak in the sights and be refreshed.
San Antonio Ranch starts the new year with noteworthy enhancements
– posted January 31, 2016
Improvements continue at Rancho San Antonio, making it even more desirable for those in search of the ultimate hunting experience. In the last month alone, these projects were completed, and more are still underway.
• Remodeled ranch entrance, including:
> A concrete slab to provide mud-free gate opening
> New stone columns
> Newly built fence and freshly painted gate
• Remodeled main house, with:
> Fresh paint inside and out
> Full furnishings
• New improvements around house, including
> Fresh caliche driveway and parking area
> Planted grass all around house and driveway
• Hunting equipment
> Two new bow stands installed
Look for pictures soon!
Upgrades Continue in Mexico, as Hunters Look Beyond South Texas Hunting Ranches for Big Game
– posted September 22, 2015
Stuart Ranches in Mexico are owned by avid outdoorsmen who have themselves looked beyond the usual South Texas hunting ranches for sale, to seek out the world's best hunting destination. Discovering Coahuila, Mexico, they invested in thousands of acres of family-owned territory teeming with wildlife, and they committed to make it even better. Even with all the obvious components in place, like water and vegetation – and Stuart Ranches have plenty of both – you can be robbed of the best experience if you are lacking read more
FAQs – Stuart Ranches shares answers to some of our most frequently asked questions.
– posted July 6, 2015
FAQ #1: Is it easy to bring harvested game back to the U.S.? You can certainly bring your game back across the border. The laws change from year to year so you need to get info before each hunting season from US wildlife and fisheries. But the mounted animals are easier to bring back; all you need is your permit. We get our deer heads mounted in Piedras Negras and our ducks, quail and turkey in Saltillo. For more FAQs, click here.
Seasoned hunter contrasts Stuart Ranches with hunting in the States
– posted May 24, 2015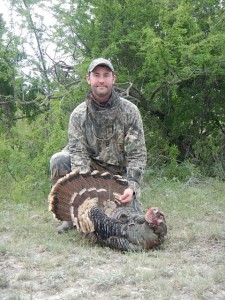 "I recently had the opportunity to visit several of Stuart Ranches in Coahuila. Since it was my first trip to Mexico, I was unsure of what to expect. It didn't take me long to experience for myself read more.
"Best turkey hunting ever!"
– posted April 26, 2015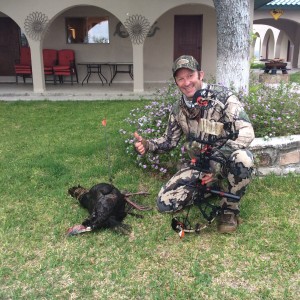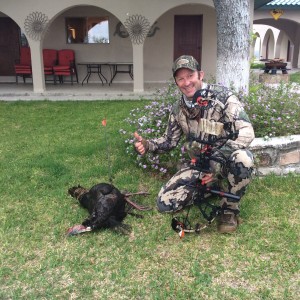 A group of experienced hunters traveled to Stuart Ranches last weekend to test the claims of the properties' hugest fans. Wondering if it could be true that Stuart Ranches offers the best hunting anywhere, they came with bows in pursuit of turkey. And they scored. They discovered for themselves the plethora of water sources and nutritious vegetation that attracts an abundance of turkey and other wildlife on Stuart Ranches. If you are considering buying your own hunting ranch, Stuart Ranches offers the best hunting anywhere – just ask one of these new believers.
More Reasons to Buy Your Hunting Ranch from Stuart Ranches in Mexico
– posted March 30, 2015
The continuous improvements on Stuart Ranches' properties can be seen currently on Rancho Melado, Rancho San Antonio and the Lake Ranch. All roads are being graded on Rancho Melado, ensuring easy access to the best hunting areas on the ranch. Melado is also getting a new house pad (left photo) on approximately one acre on the bluff overlooking the river. Having graded road access and a caliche driveway (right photo), this property is ready for a buyer to build his dream home or hunting lodge.
On nearby Rancho San Antonio, progress continues as developers build a 4-acre tank approximately 1.5 miles from the river, while also cleaning all underbrush along the river. Crews are preparing to erect additional high fencing which will further enhance the wildlife management on this ranch.
On Paso de las Mulas, the Lake Ranch, two small tanks are being lined to ensure water level stability, improving its allure to wildlife and game.
New House Pad and Caliche Driveway at Stuart Ranches' "Lake Ranch"
– posted February 1, 2015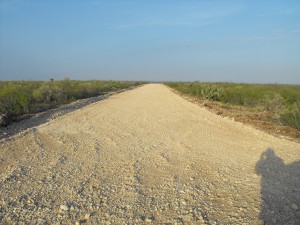 Recently completed on Paso de las Mulas (aka Lake Ranch), is a 400-ft long caliche driveway to access the new homesite on this property. The buyer of this property will love the spectacular view of the mountains seen from the new 2-acre house pad which is also in progress. Ranch developers are also running 2 miles of 1-inch water line and installing a new electric submersible pump on this property, evidence of their commitment to create first-rate hunting ranches for a buyer's ultimate enjoyment.
New Video Shows Mexico Hunting Ranches for Sale, Stuart Ranches, from Birdseye View
– posted February 13, 2015
Check out this overview of all of Stuart Ranches recently filmed in Coahuila, Mexico. This aerial footage captures the deer, ducks, roads, structures, vegetation and beautiful rivers and lakes that make Stuart Ranches unique.
The DEER OF MEXICO hunting video
– posted January 13, 2015
We've compiled some images of the trophy whitetail deer and other breeds spotted on Stuart Ranches, just for fun. From trail cams to portraits, this video compilation will show you why Stuart Ranches is truly a hunter's paradise. Watch video
Hunters Choose Coahuila Mexico over South Texas Hunting Ranches
– posted January 7, 2015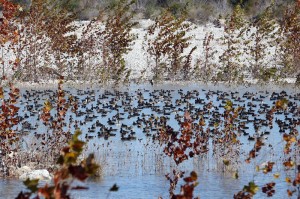 Looking for South Texas hunting ranches for sale? Have you considered looking in Coahuila Mexico as a place to purchase a hunting ranch? The area is becoming a top destination for hunters internationally. After all, Coahuila is just across the border from south Texas and there are ample reasons to consider a Coahuila Mexico hunting ranch as your next property investment. Compared to South Texas hunting ranches, Mexican hunting destinations read more
Food Plots Added for Wildlife
– posted October 31, 2014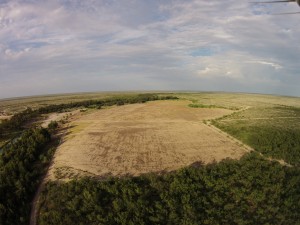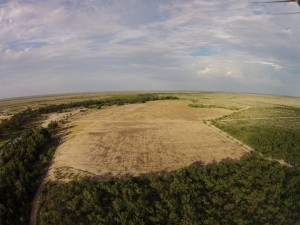 This 40-acre site on Rancho San Antonio was cleared, root plowed and leveled, using Stuart Ranches' on-site equipment and crews, to create a food plot for wildlife. Once the clearing was complete, winter wheat was planted in October for deer and turkeys. As each month passes, Stuart Ranches properties continually improve, and the prospect for a world class hunting experience only gets better.
Corn and Milo Crops Come In
– posted September 1, 2014
The latest harvest brought in 225 tons of milo on 140 acres, and more than 100 acres and 180 tons of corn. Farming our own crops helps us to consistently attract and maintain quality deer herds at Stuart Ranches, creating an opportunity for world class deer hunting in Coahuila. Watch Video of Corn Harvest at Stuart Ranches in Coahuila Mexico. Caution: The beautiful days and wide open spaces, as seen in this video, may create an irresistible urge to be here.
Wheat harvested at Stuart Ranches
– posted August 10, 2014
We recently harvested 150 acres of winter wheat at Stuart Ranches. On these hunting ranches in Coahuila, Mexico, we use our own farm equipment and crew to sow and reap, as we have for the last eight years. Milo and corn are the next crops at Stuart Ranches to be taken in. Successful harvests like these allow us to provide feed for wildlife, and help us to cultivate the best hunting in Mexico.
Final tank completed on Rancho Coahuila
– posted July 17, 2014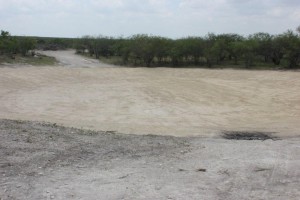 Our eighth and final tank on Rancho Coahuila has been completed and is being filled from the well on property. Stuart Ranches' developments create the perfect environment for the ultimate hunting experience, attracting and sustaining plenty of turkey and ducks, not to mention the trophy whitetail deer which are abundant in the area. If you have ever considered owning your own hunting ranch, you have to see this place!
Solar pump installed on Rancho San Antonio
– posted July 7, 2014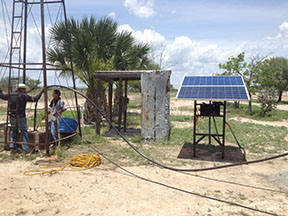 Stuart Ranches recently installed a Grundfos Solar Submersible pump on the north end of Rancho San Antonio. The pump is 160 feet deep and is rated for 3,360 gallons per day (5.5 hours), maxing approximately 10 gallons per minute.  The water is used to fill water reservoirs and troughs for the wildlife. Ongoing improvements like these create the perfect terrain for world class turkey, whitetail deer and duck hunting, just a few minutes south of Texas.
More water in Coahuila!
– posted May 31, 2014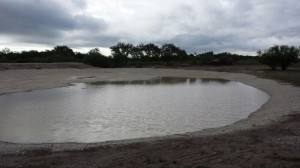 Crews completed the seventh tank on Rancho Coahuila this month. When all are complete, there will be eight permanent water tanks on this Mexican hunting ranch. Using Stuart Ranches' equipment and the insight of experienced developers, the water tanks were lined with a mixture of bentonite and caliche before being compacted to prevent leakage. Wells on the property were used to fill the tanks. Maintaining an abundance of water throughout the ranch is key to attracting game, and makes Stuart Ranches the best place for duck and deer hunting in Mexico.
Mexican Ranches for Sale!
– posted May 15, 2014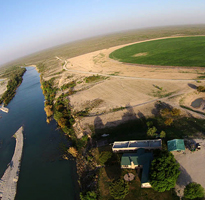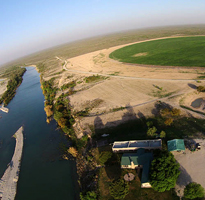 Great news for hunters seeking Mexican ranches for sale! Stuart Ranches is offering six improved, desirable properties in Coahuila, Mexico, an area quickly becoming known as a world class hunting hot spot. Known for its nutrient-rich vegetation, flowing water and read more